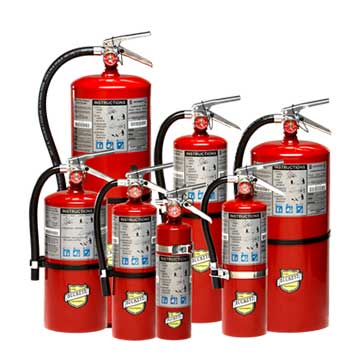 To keep yourself and others safe from fire hazards, it's important to have all of your equipment in working condition. That's why Weber Fire offers safety inspections for your fire extinguishers, to make sure they're compliant and up to proper standards.
How An Inspection Works
Visual Inspection: review test and maintenance dates, check pressure gauge, etc.
Physical Inspection: weigh extinguisher, remove safety pull pin, clean, etc.
Verify and Tag: add location and date of service inspection.
Maintenance
It's vital that fire extinguishers are kept in working condition. This is why routine maintenance is required to keep them in ideal shape. Portable fire extinguishers require a yearly maintenance check; carbon dioxide and water-based extinguishers need a hydrostatic test every five years; stored-pressure extinguishers should be checked every six years; and a hydrostatic test should be run every 12 years on pressure and cartridge-operated extinguishers.